The 2020 General Election was held on October 1, 2020, with the PLP recording a landslide victory, claiming 30 of the 36 seats in the House of Assembly, and winning 62.10% of the popular vote.
The total vote count was 25,760 out of a total of 46,311 registered voters, equating to a voter turnout of around 55.6%.
The PLP entered the election holding a 25-11 majority, and held all their seats and won 5 more seats from the OBA, leaving the Opposition with only 6 seats in the House of Assembly.
The PLP made a strong showing in Southampton, picking up two more seats, with Jason Wade defeating the incumbent Leah Scott, who was the OBA's Deputy Leader, while Crystal Caesar defeated the incumbent Ben Smith.
Slideshow of all the 2020 winners and candidates: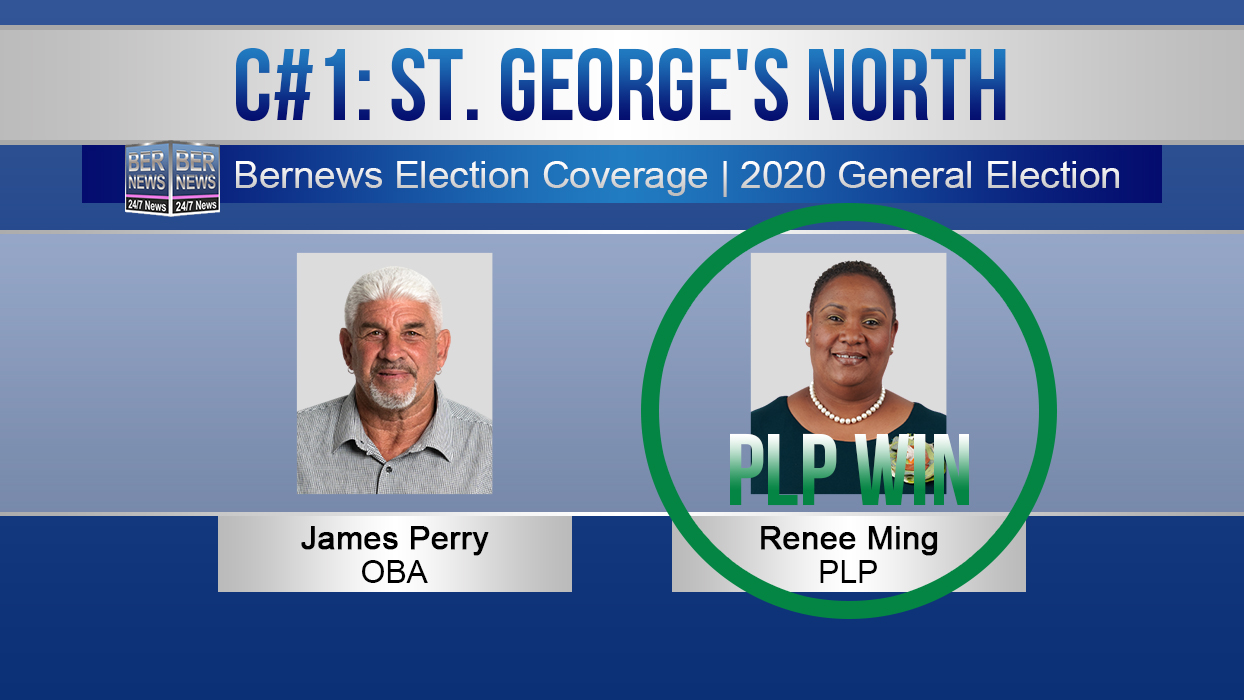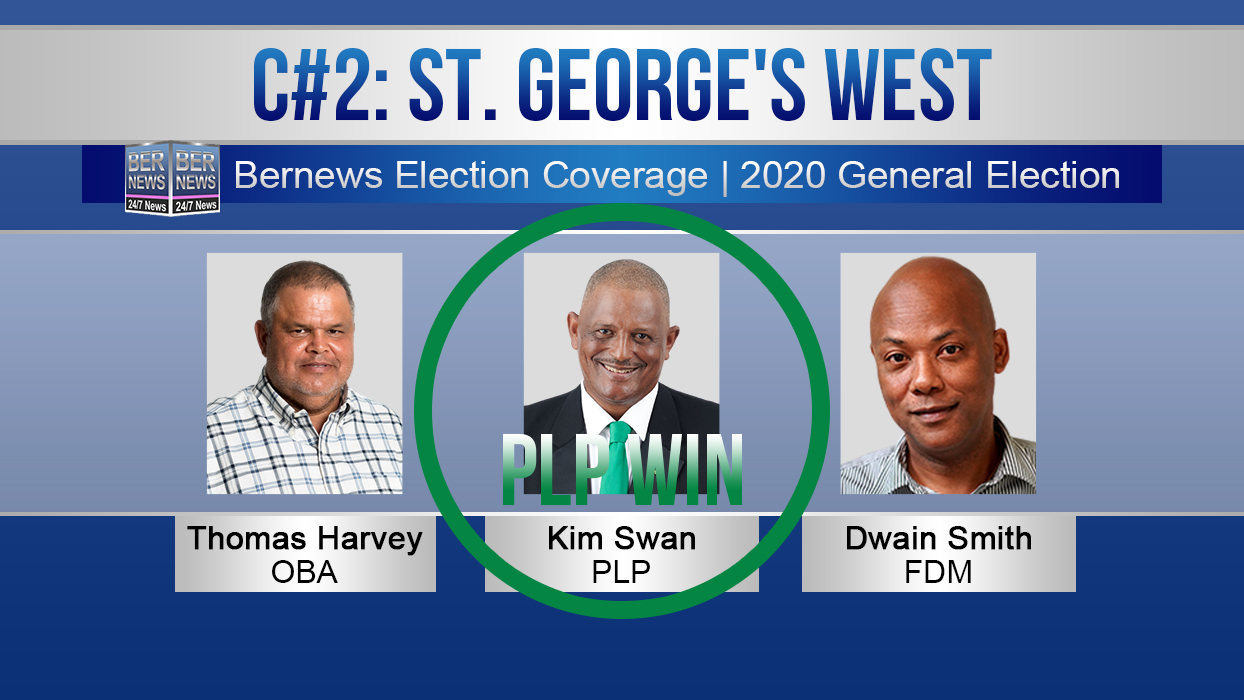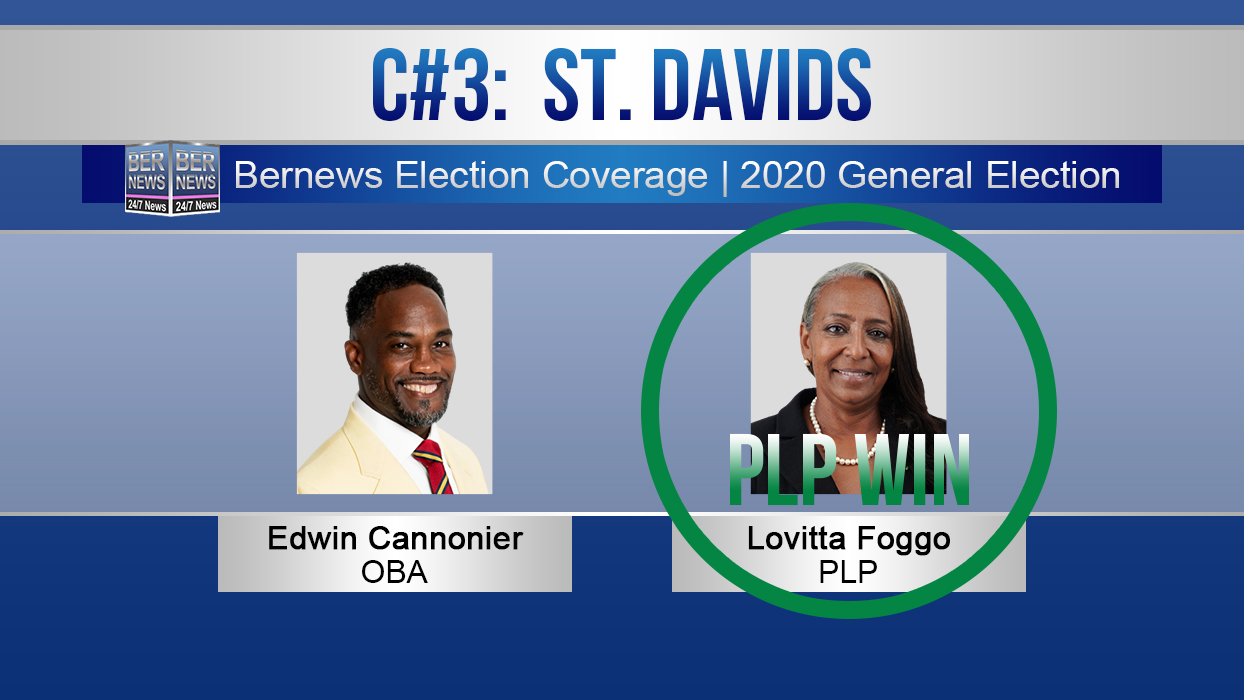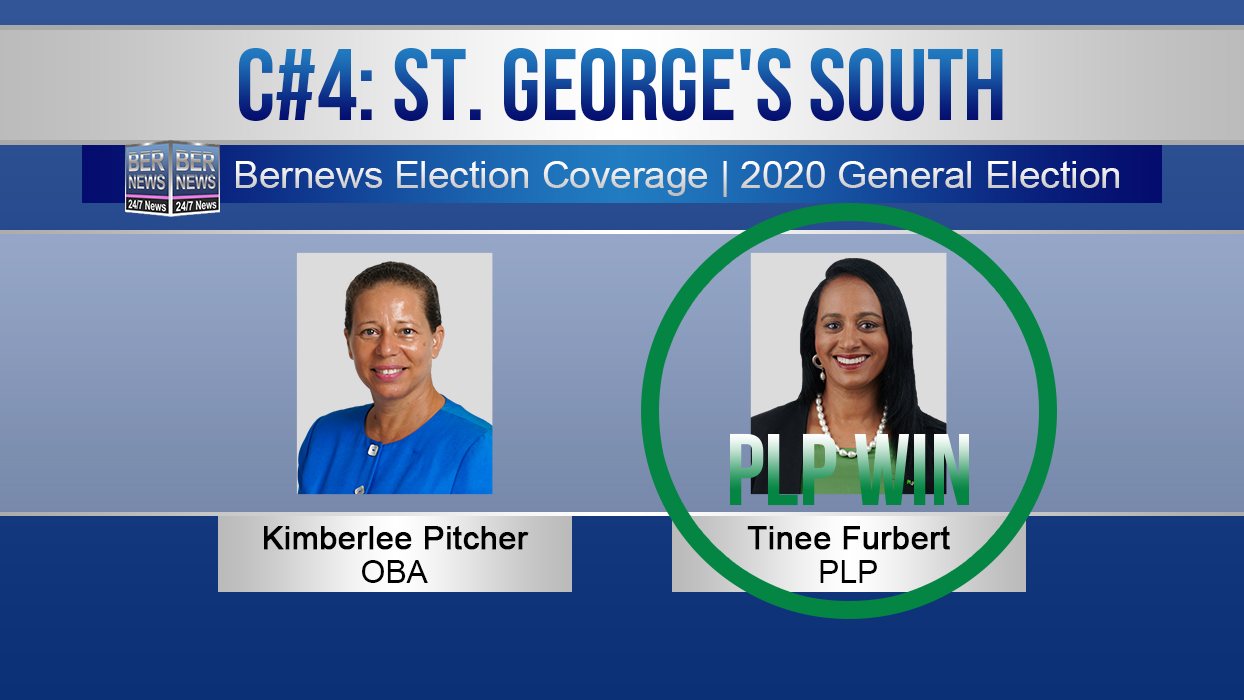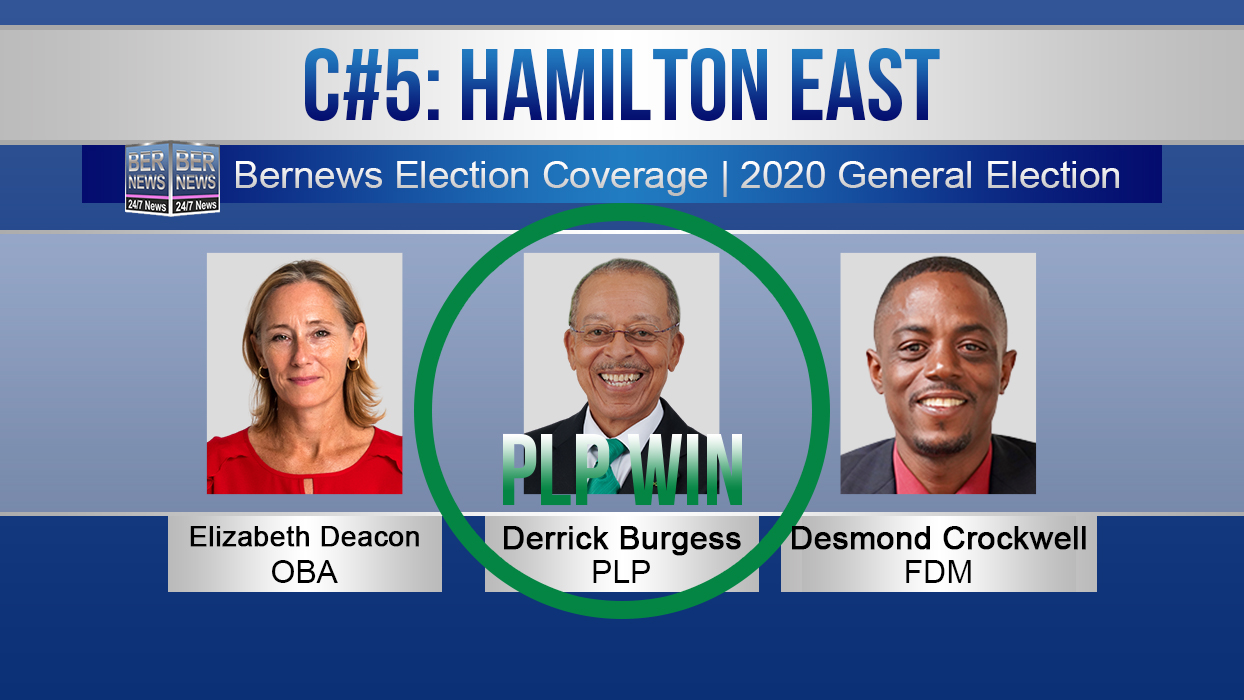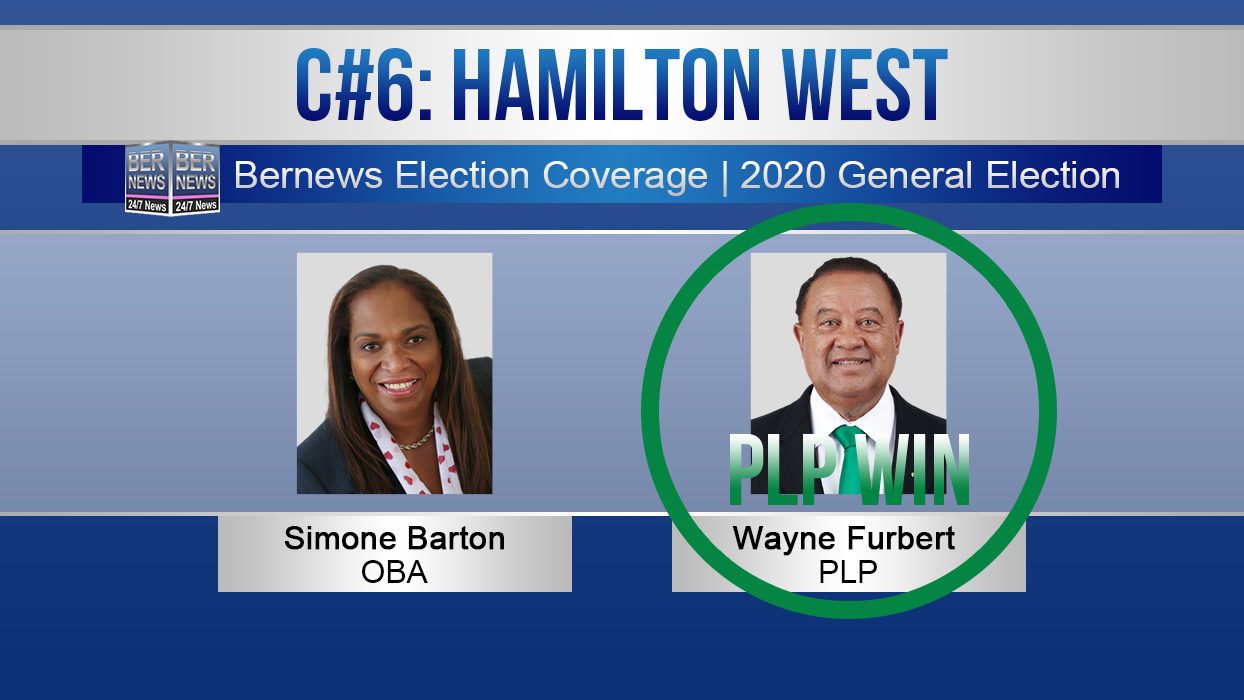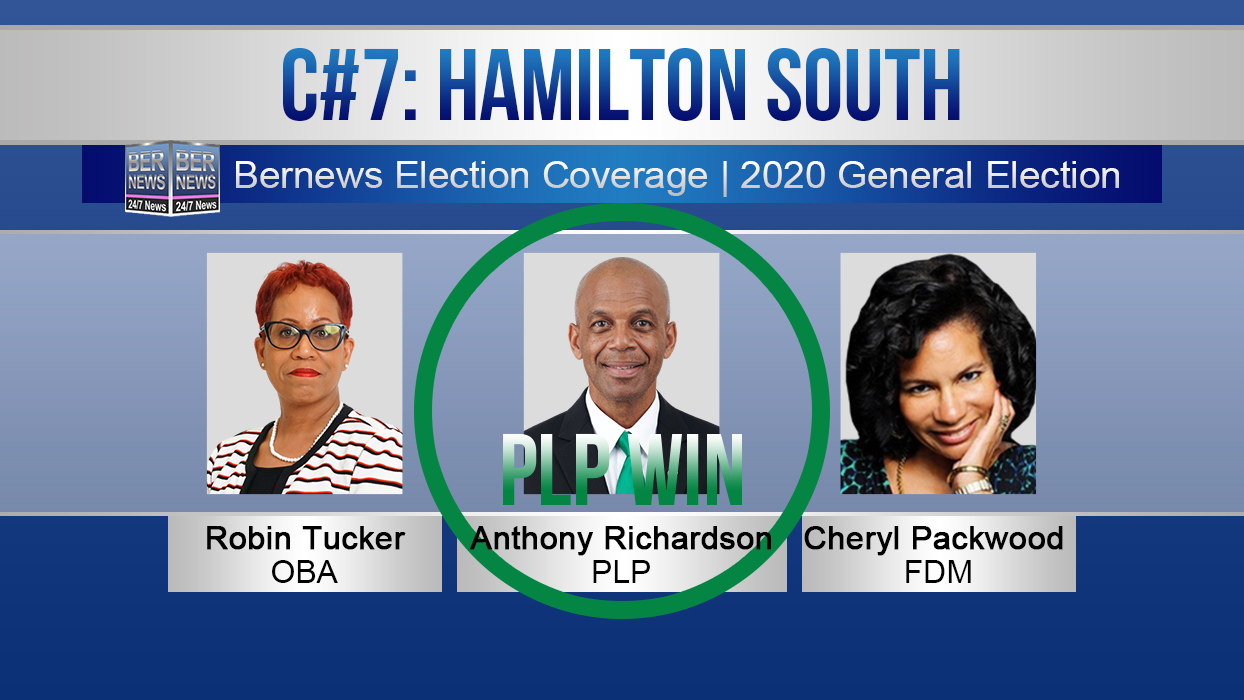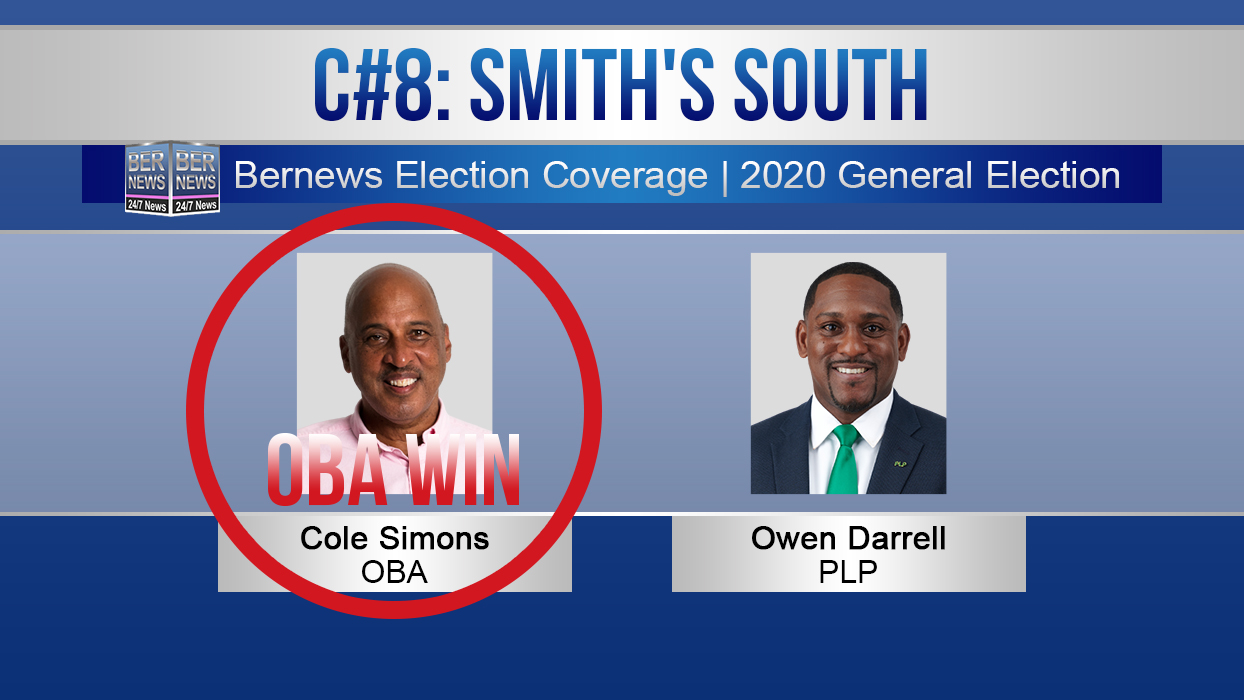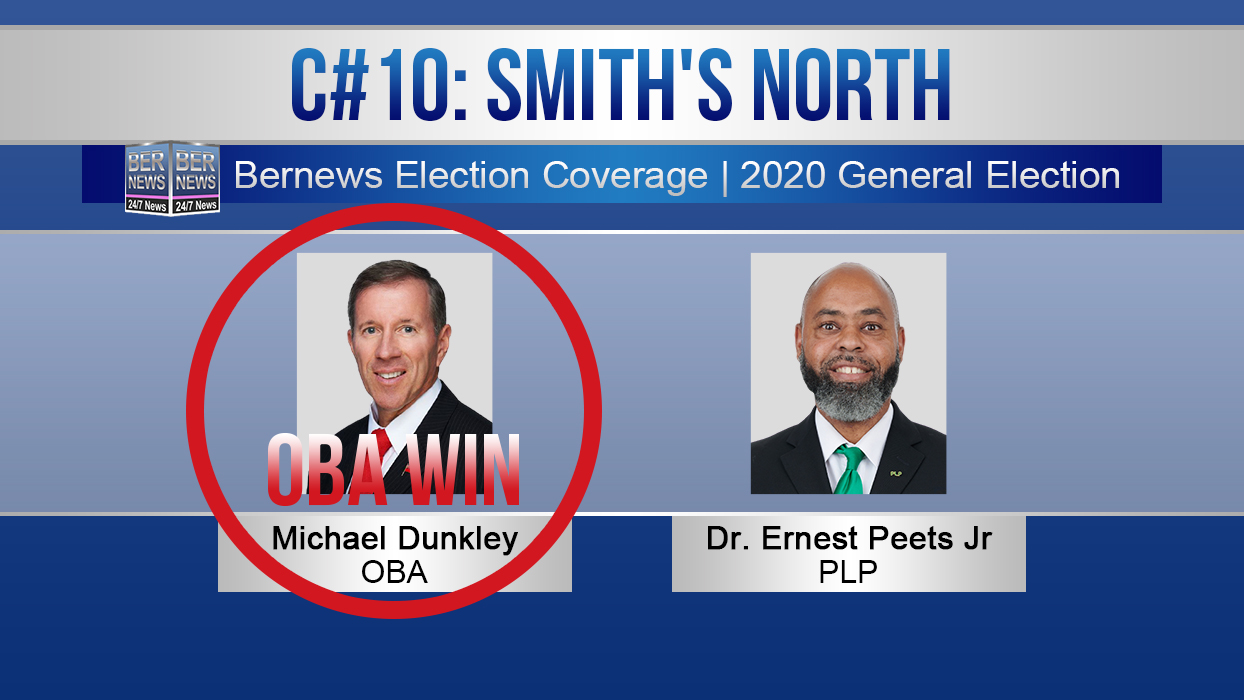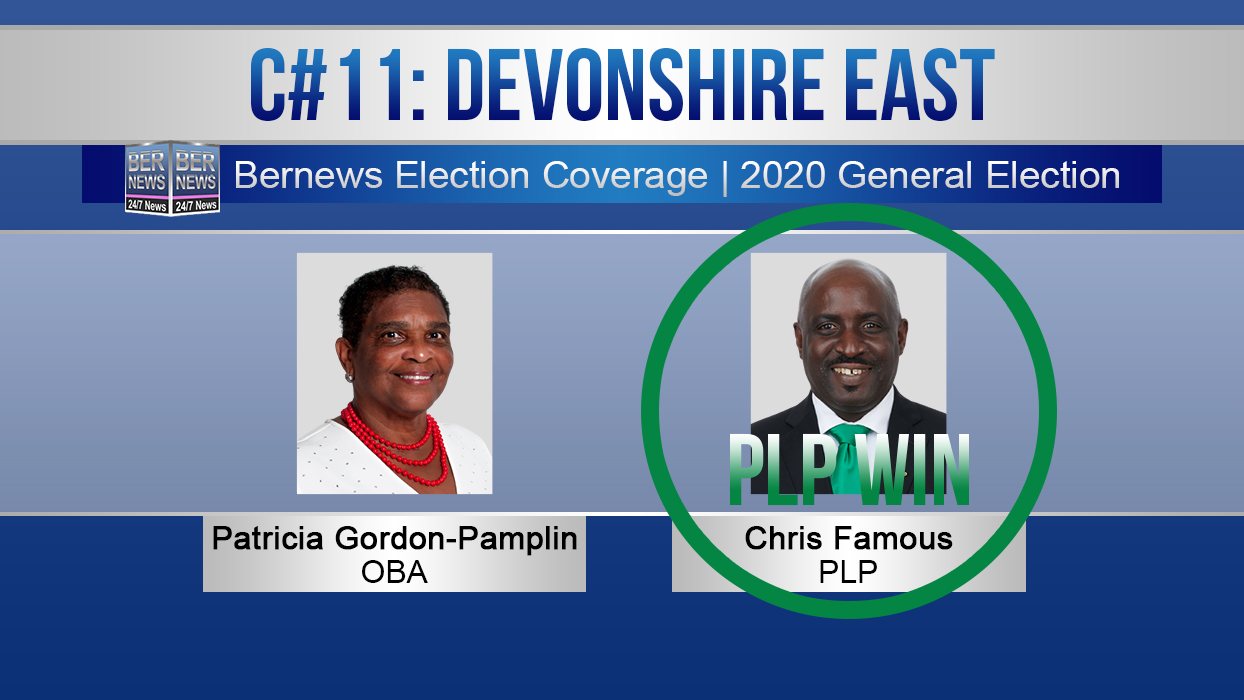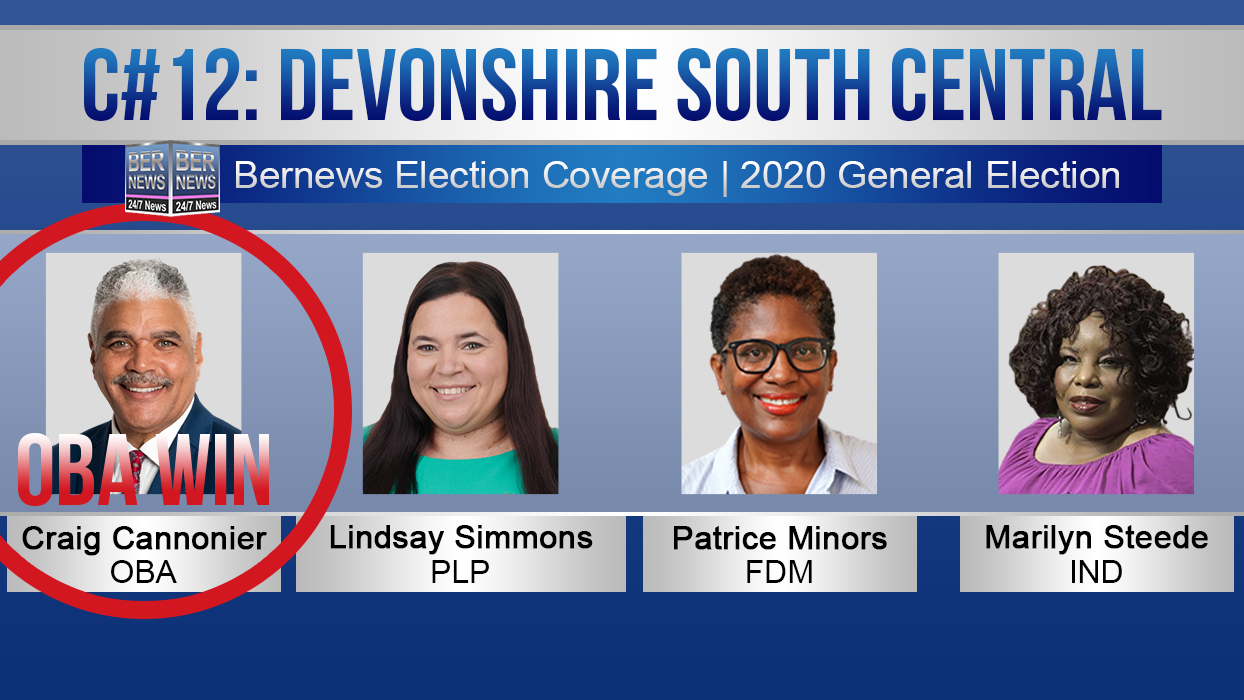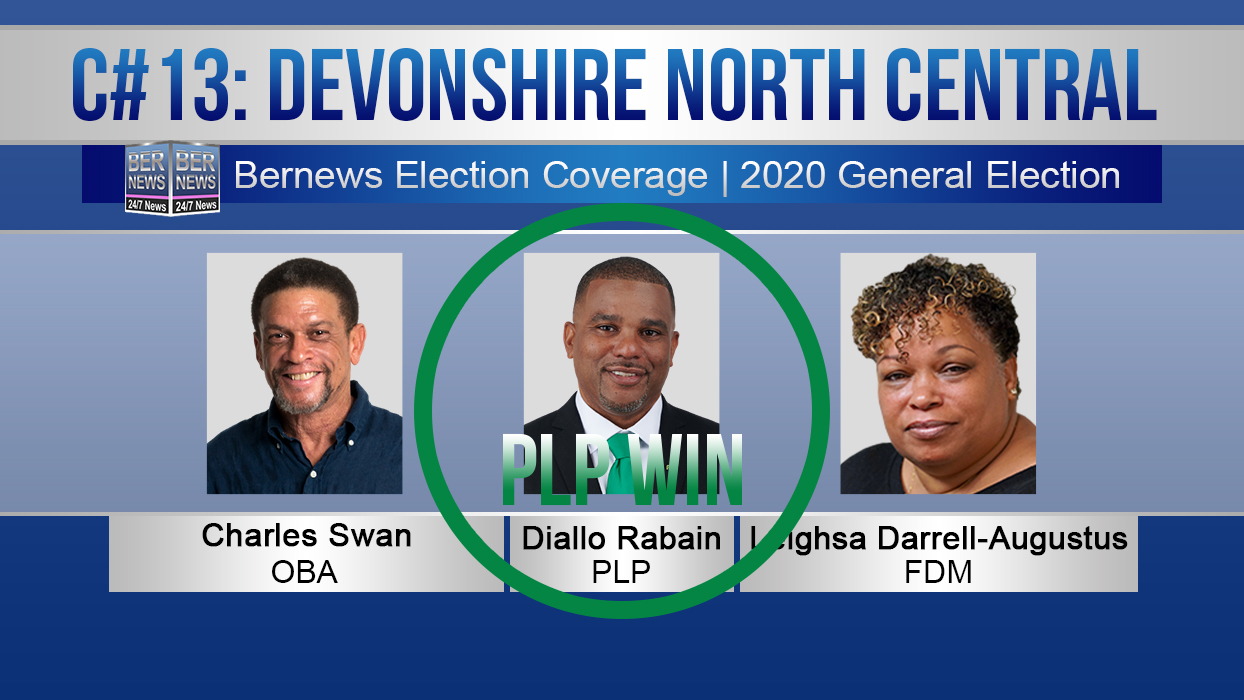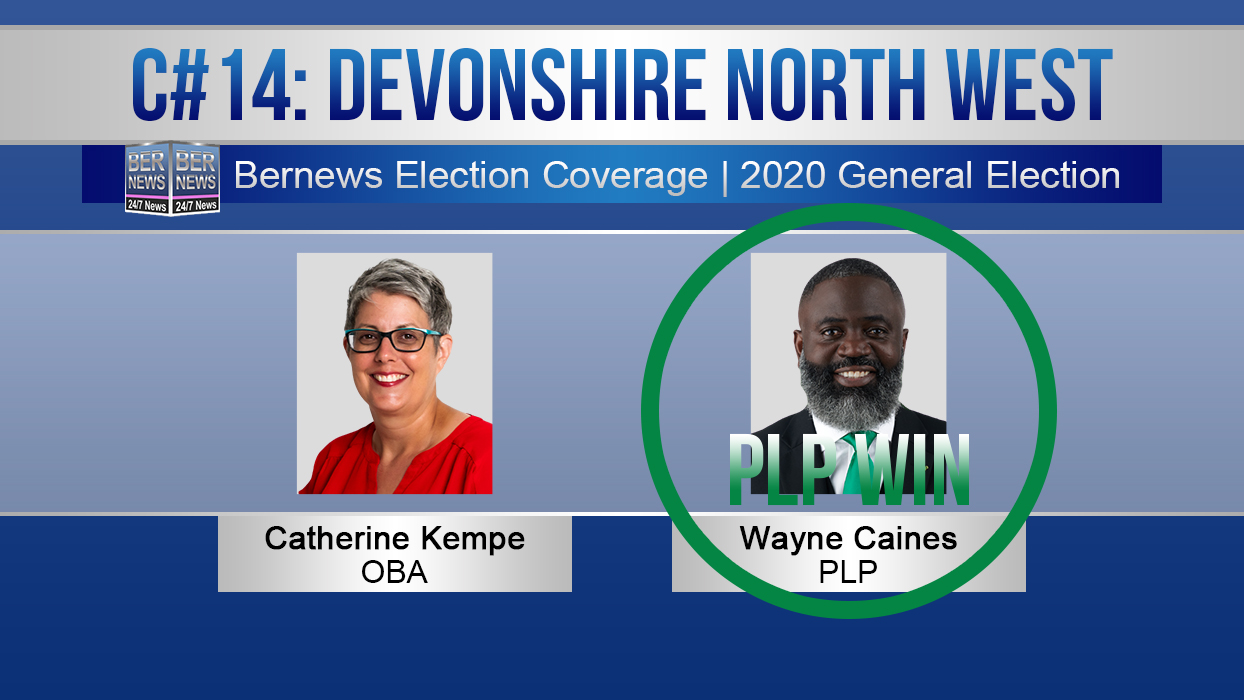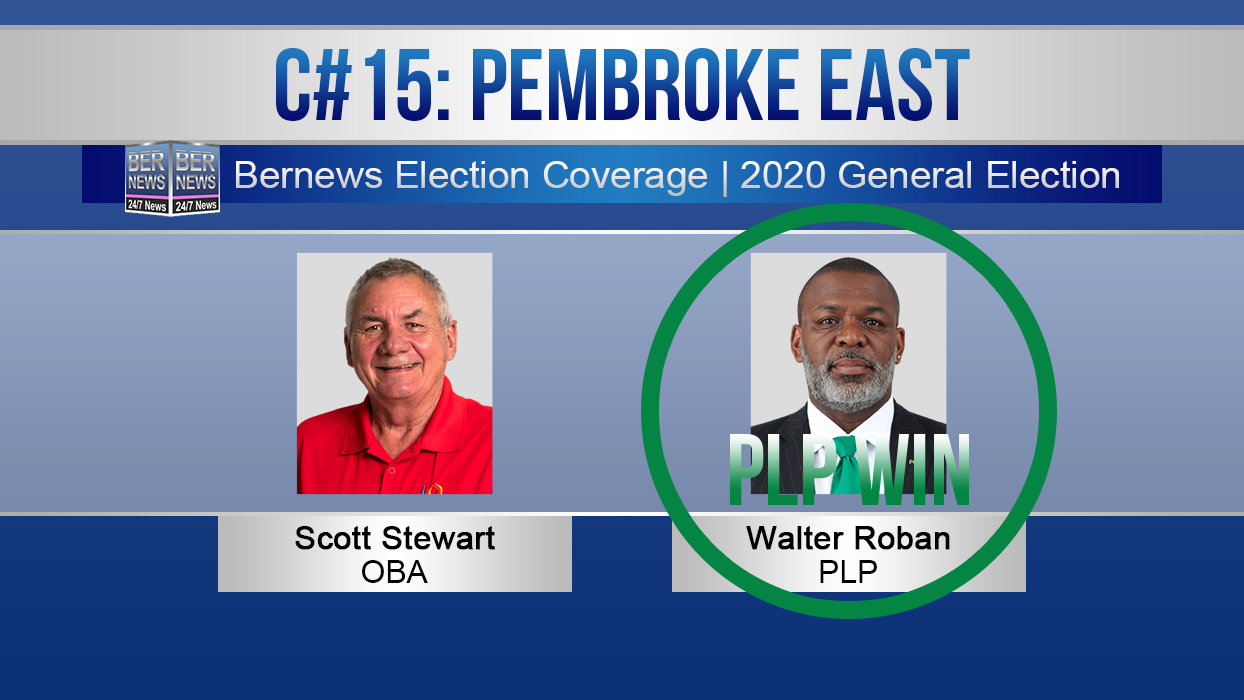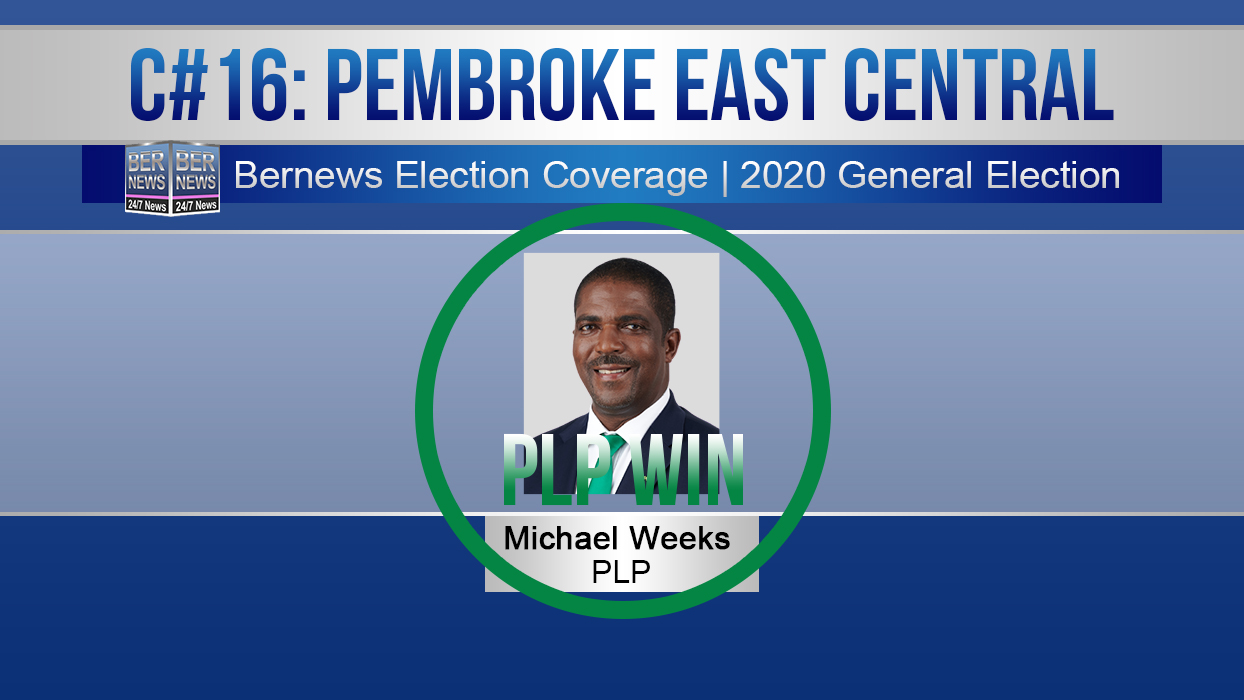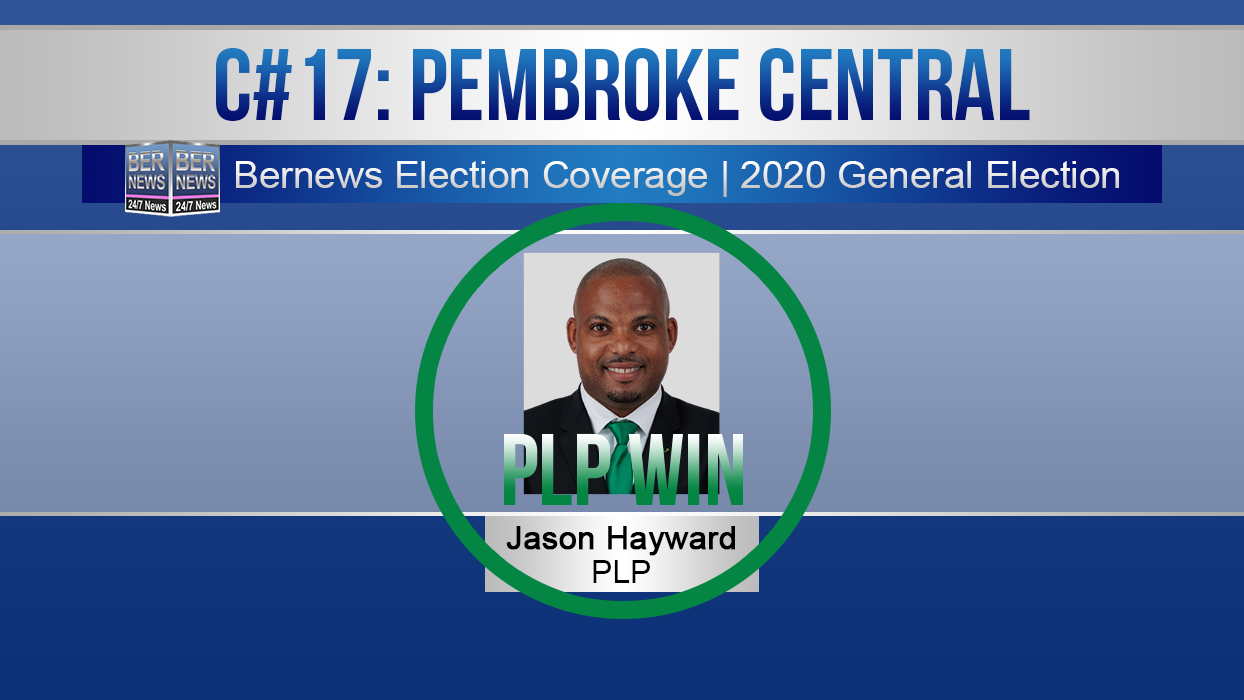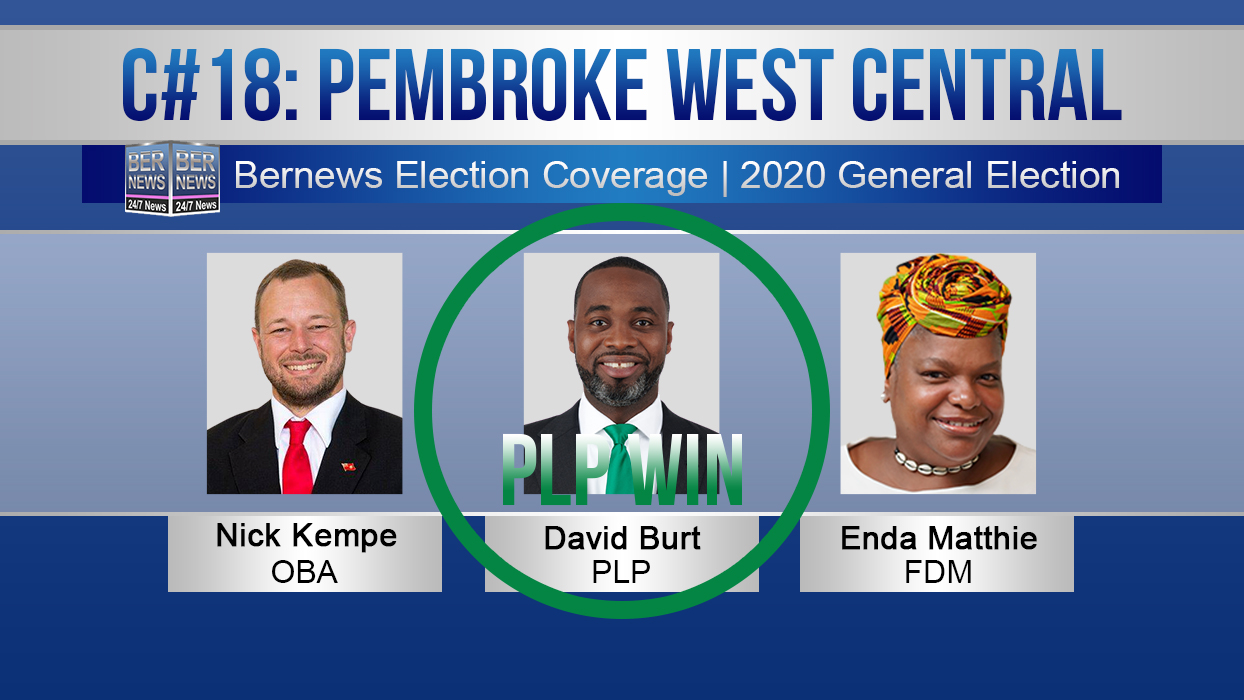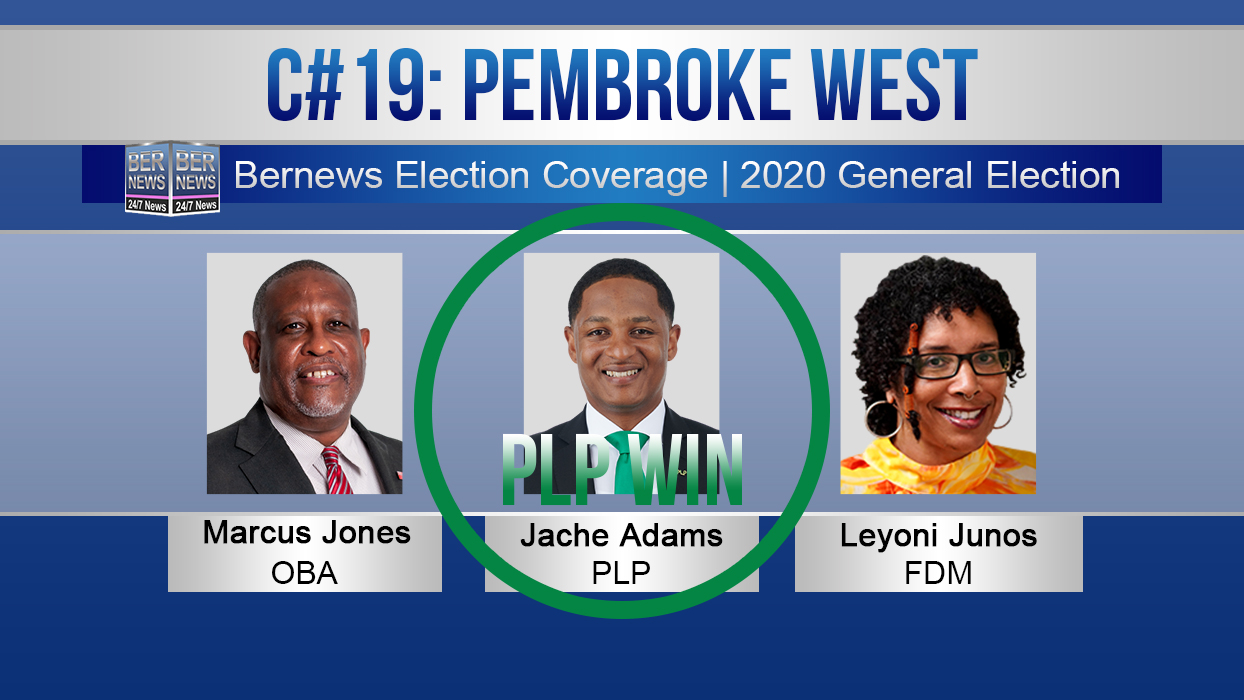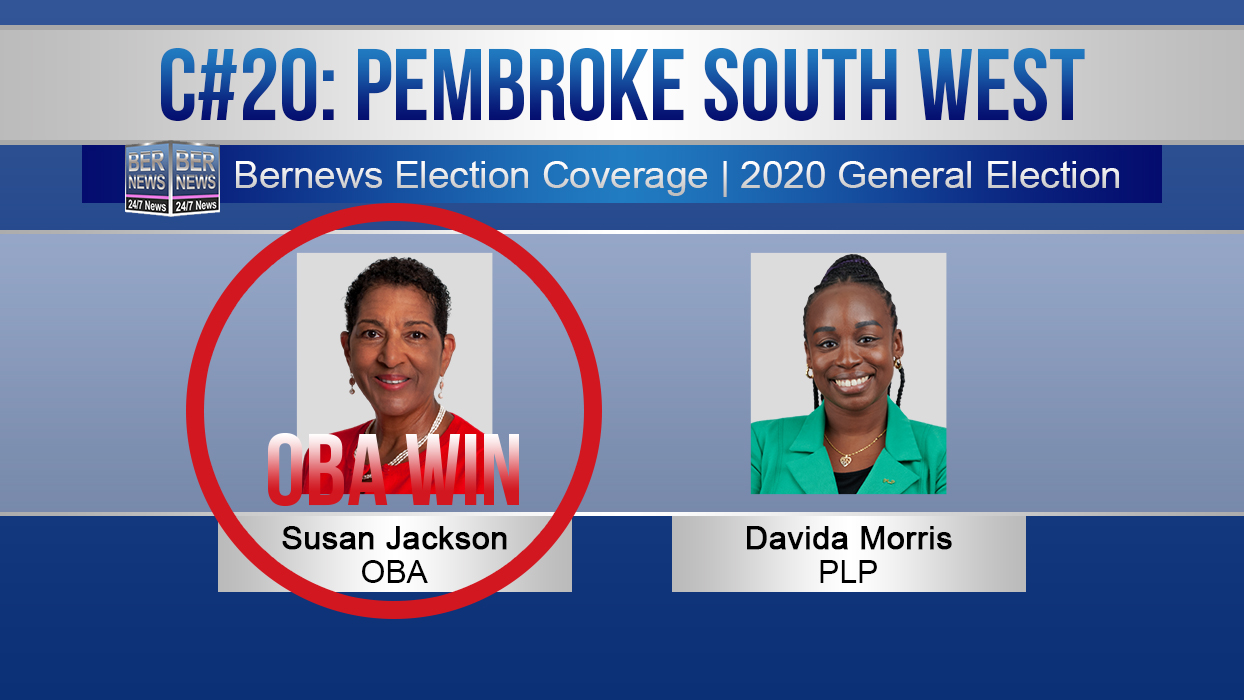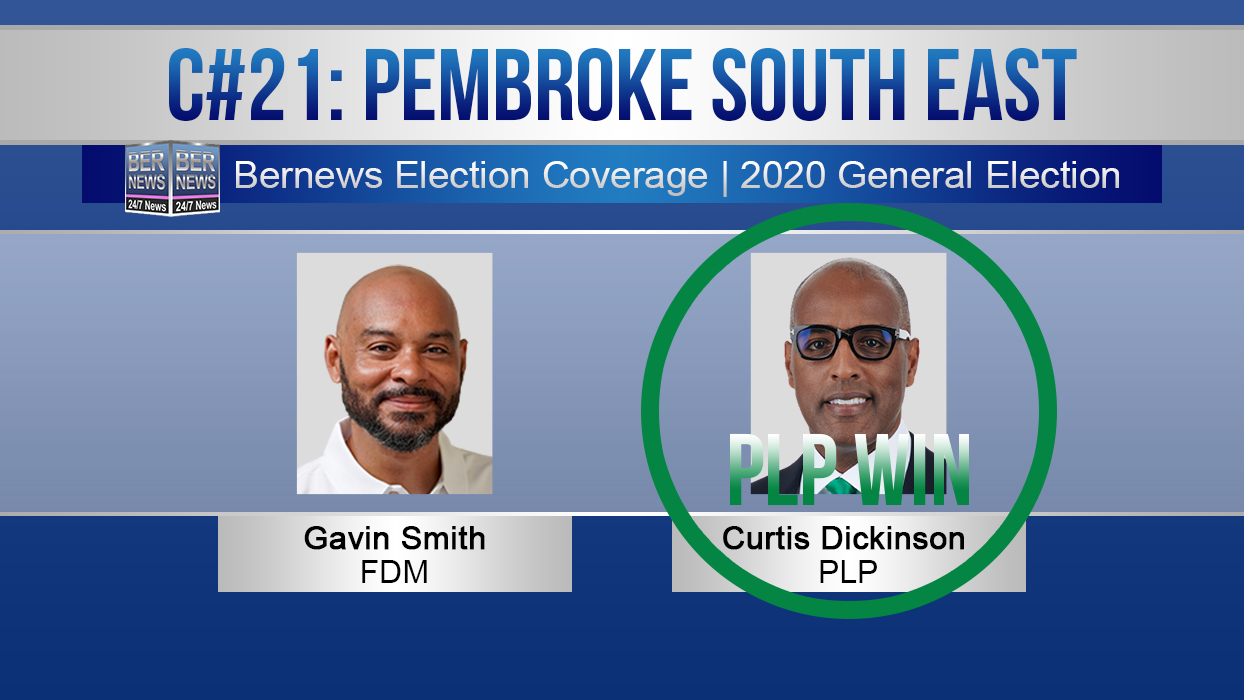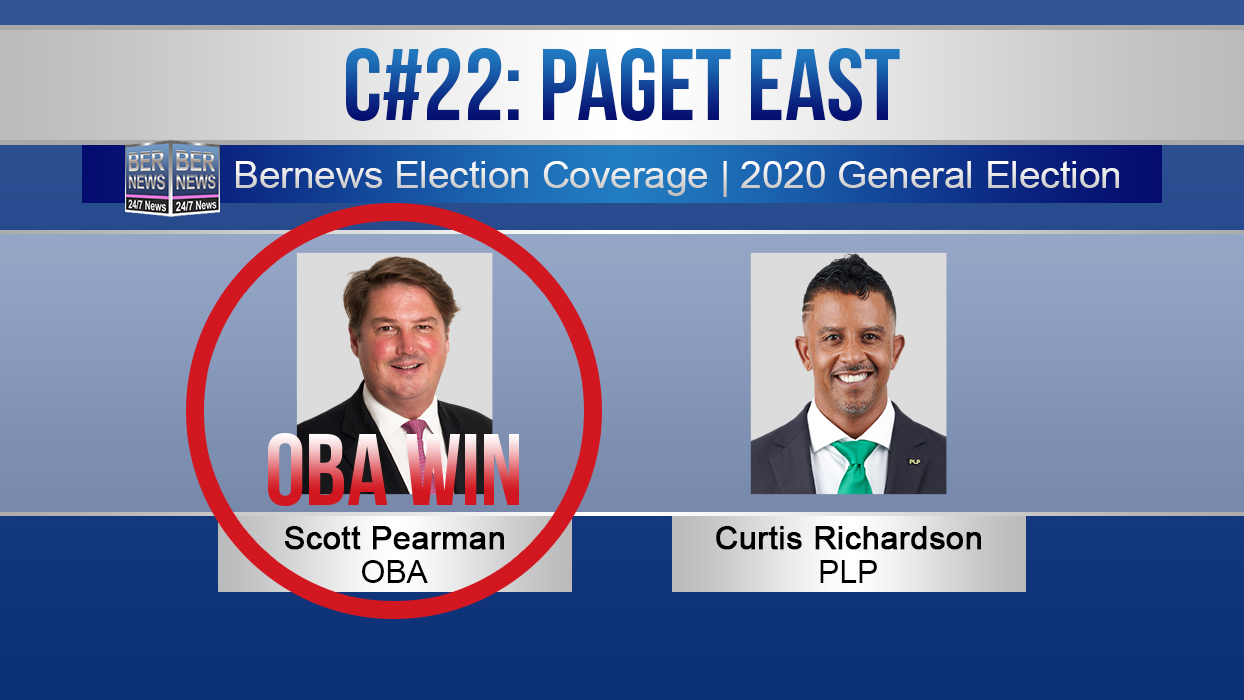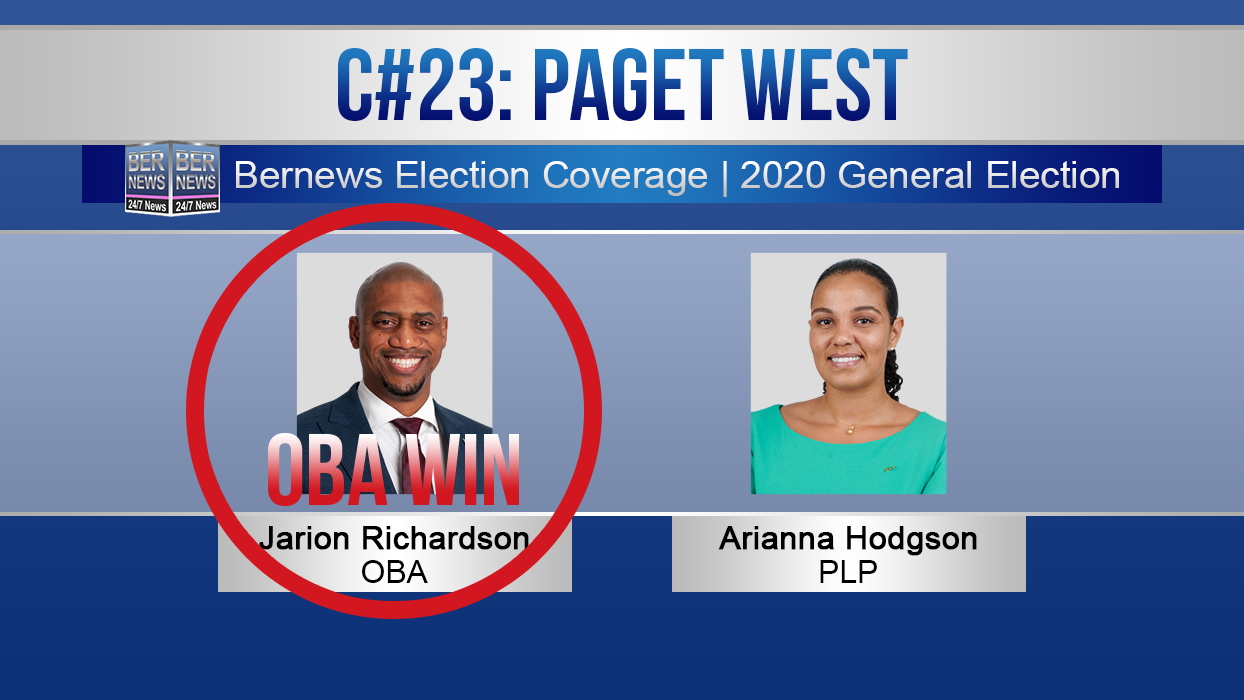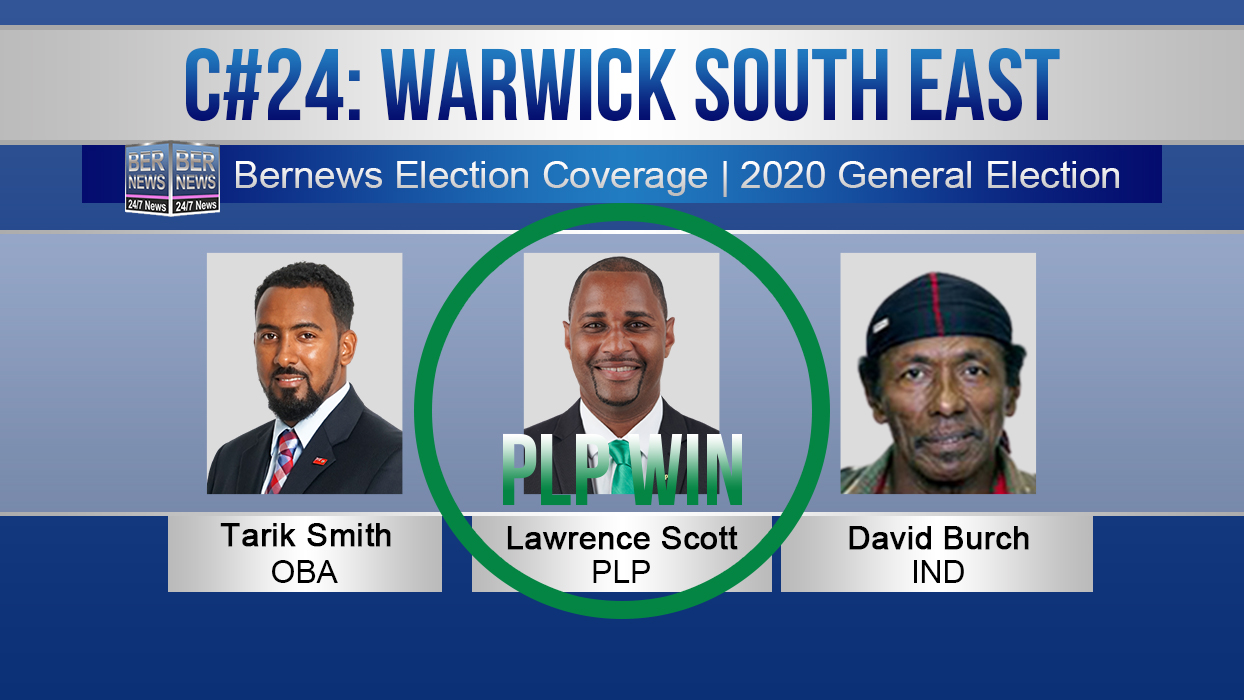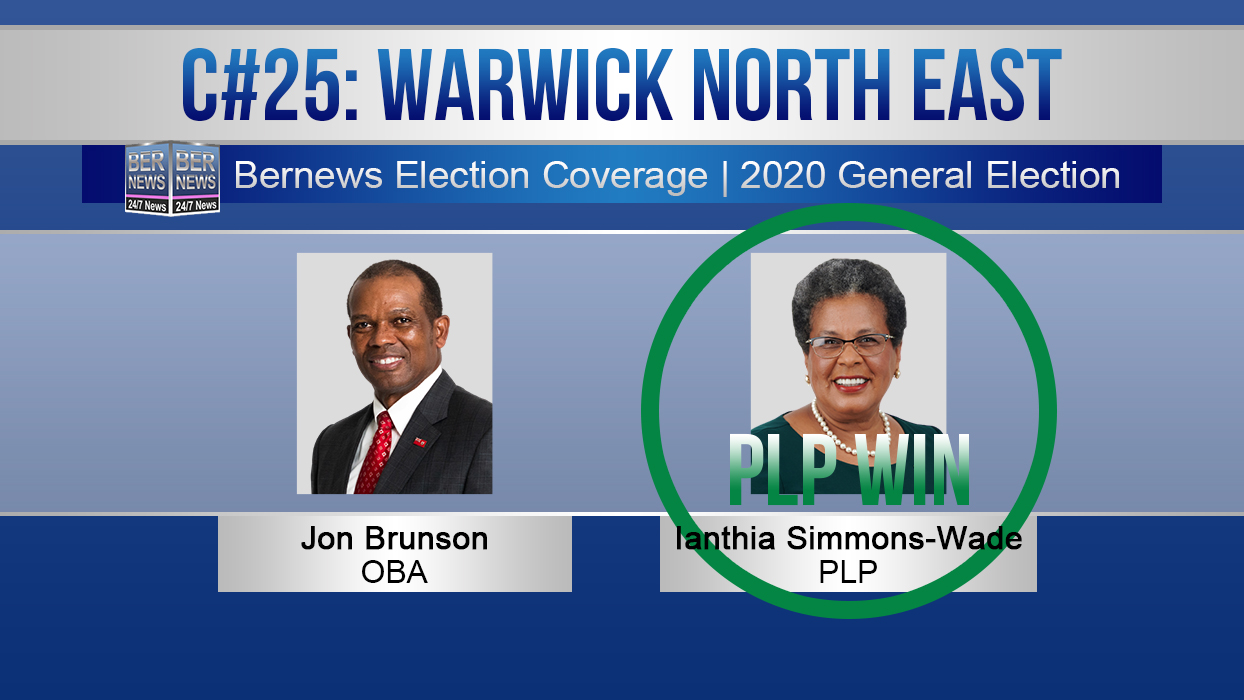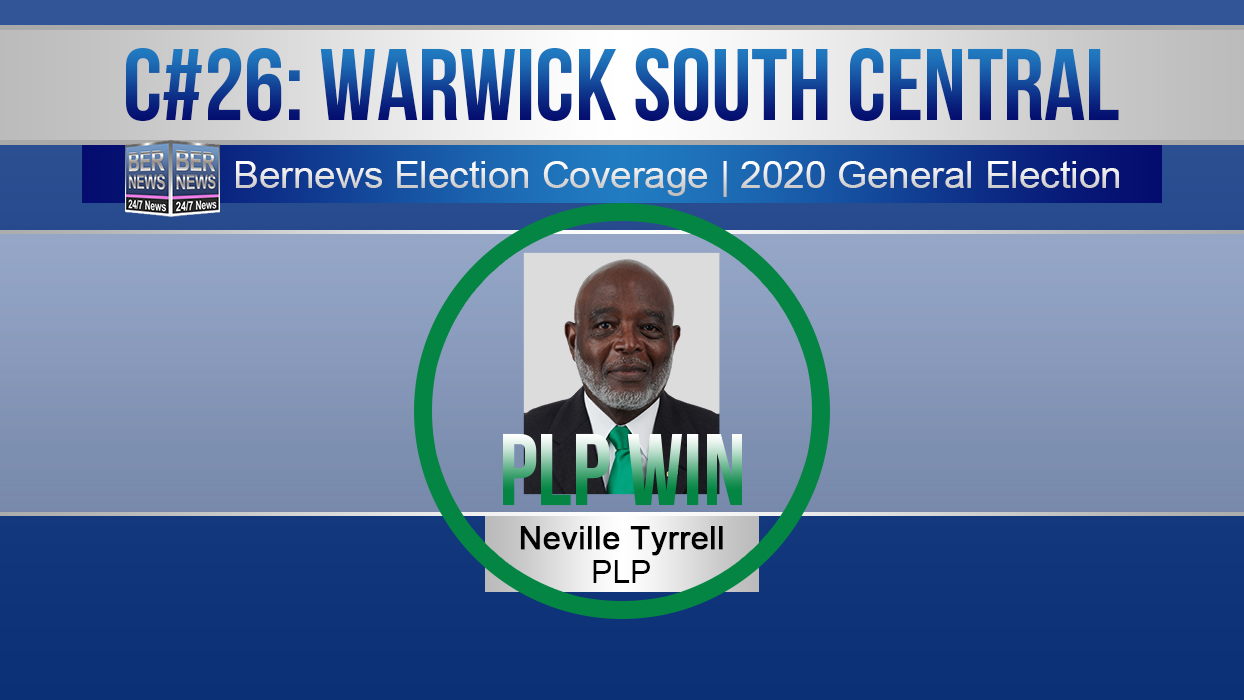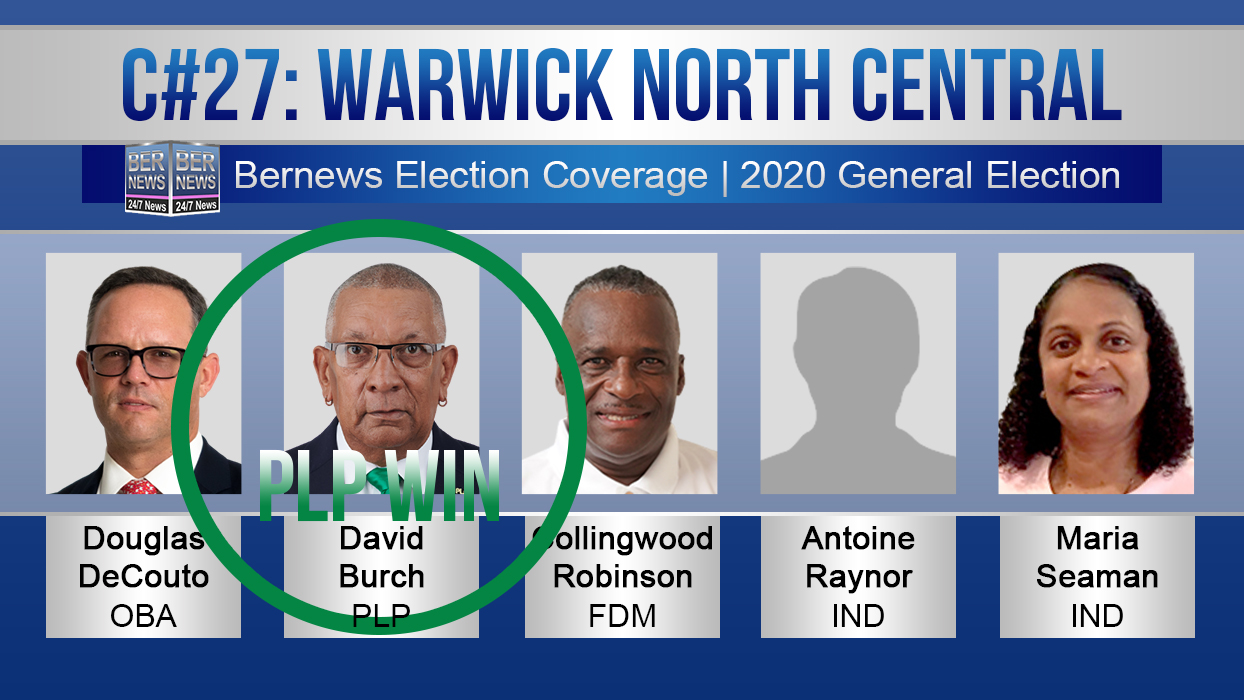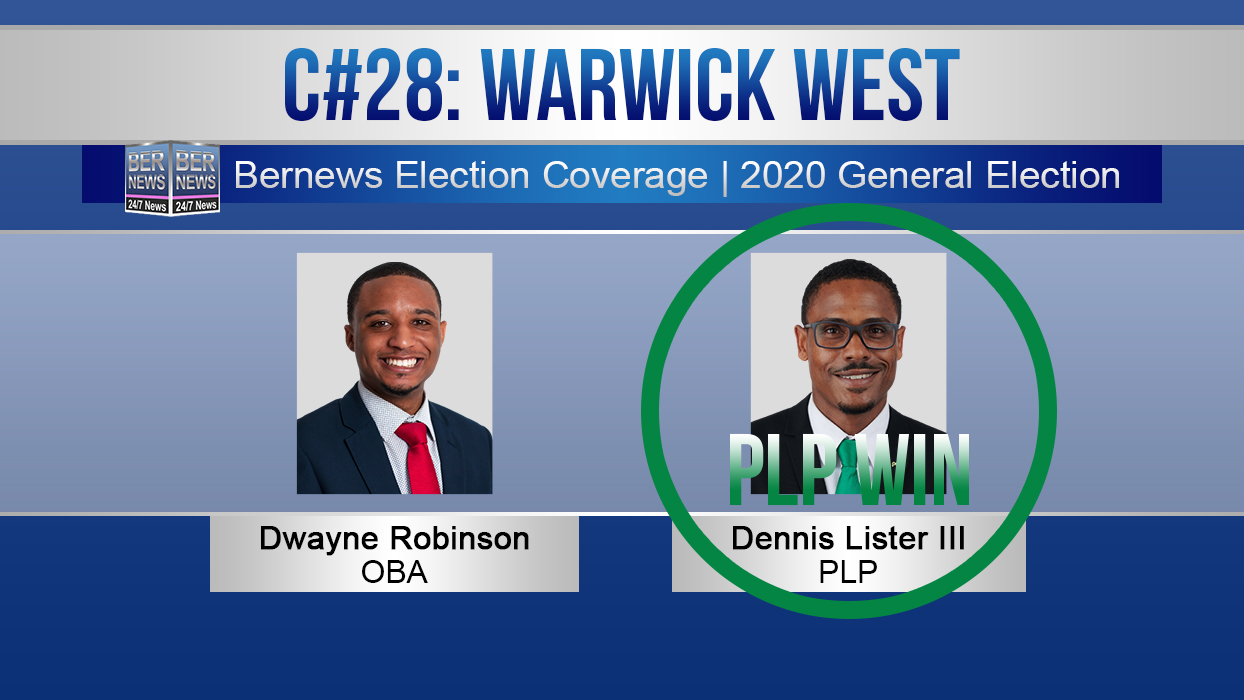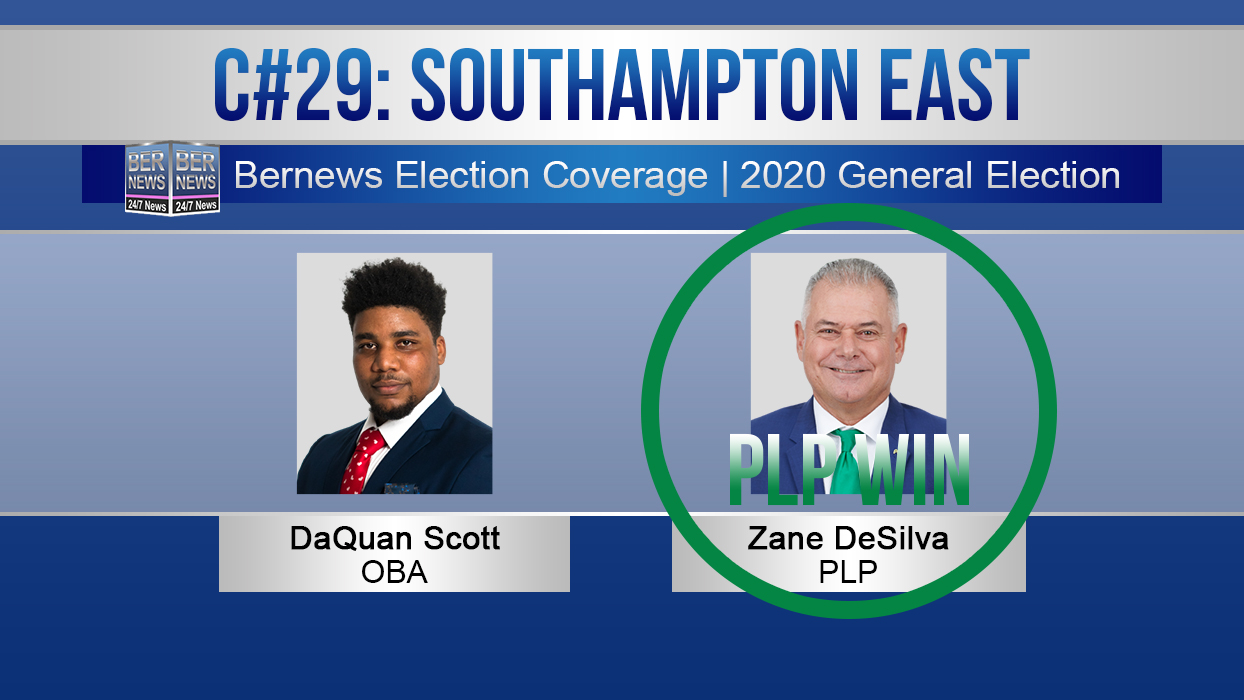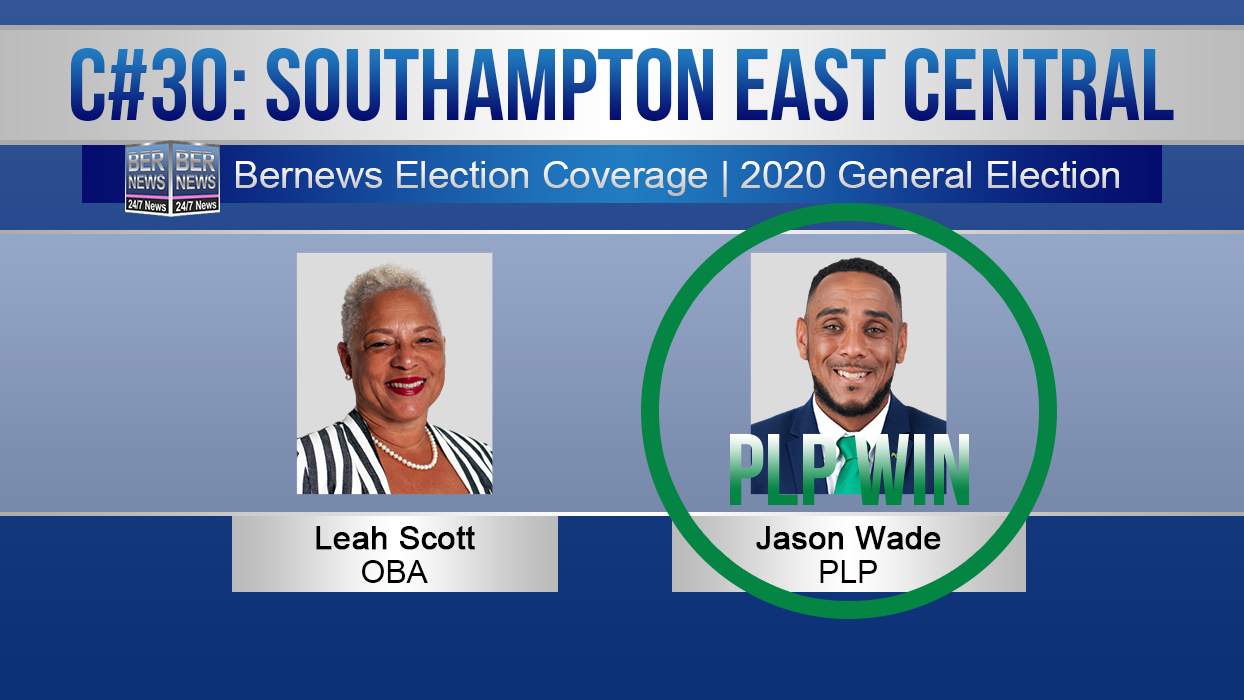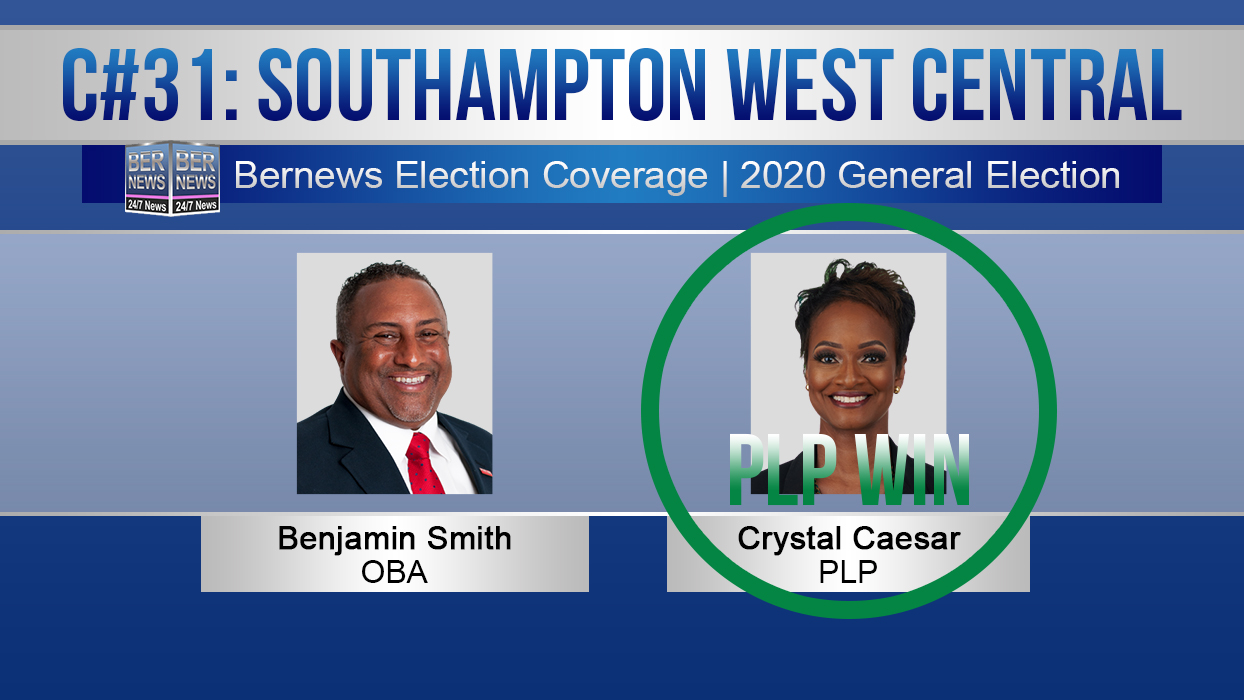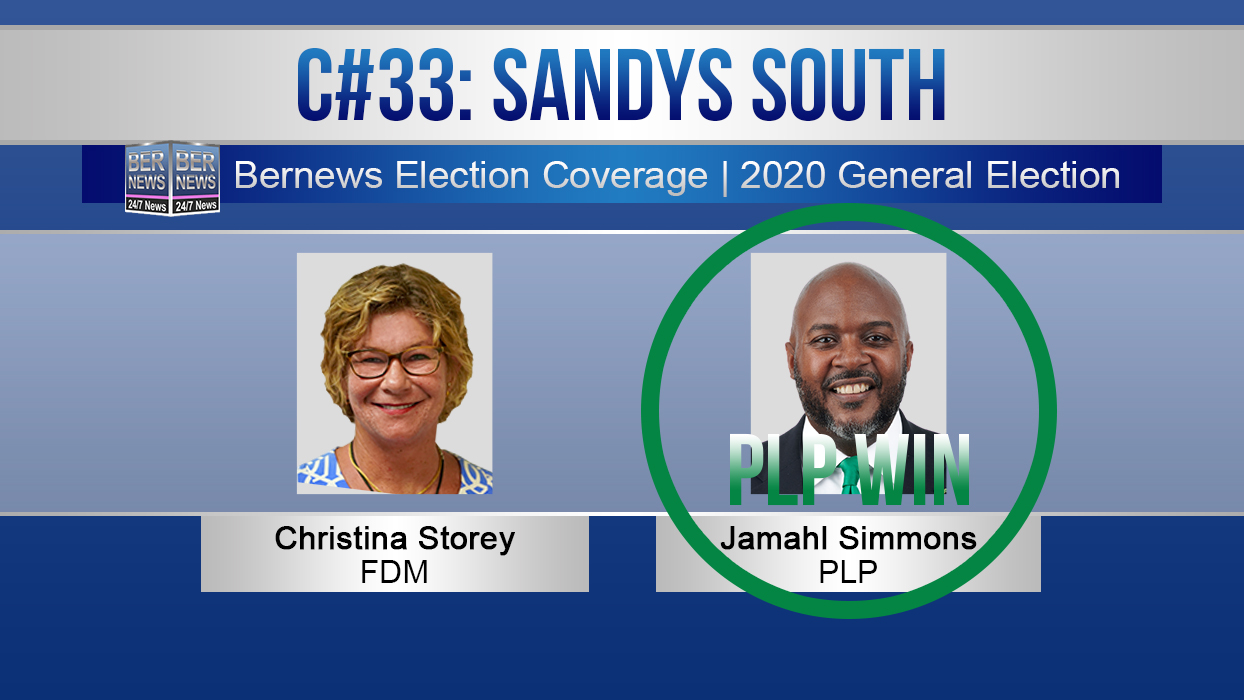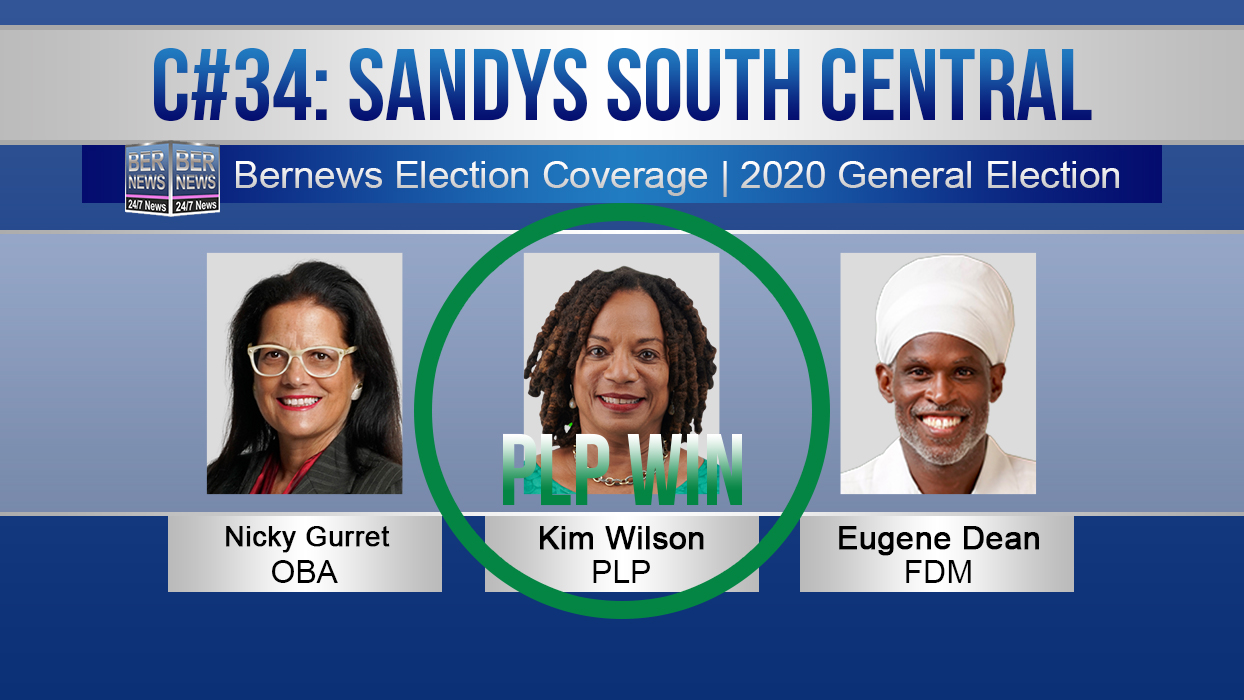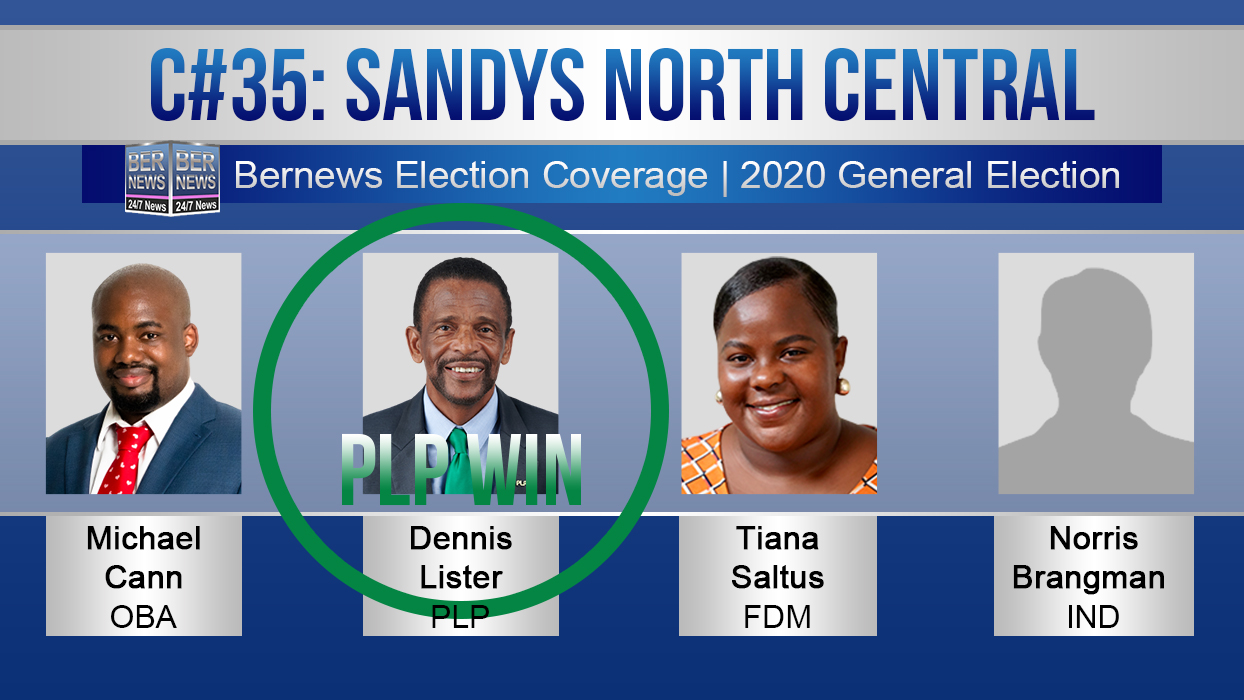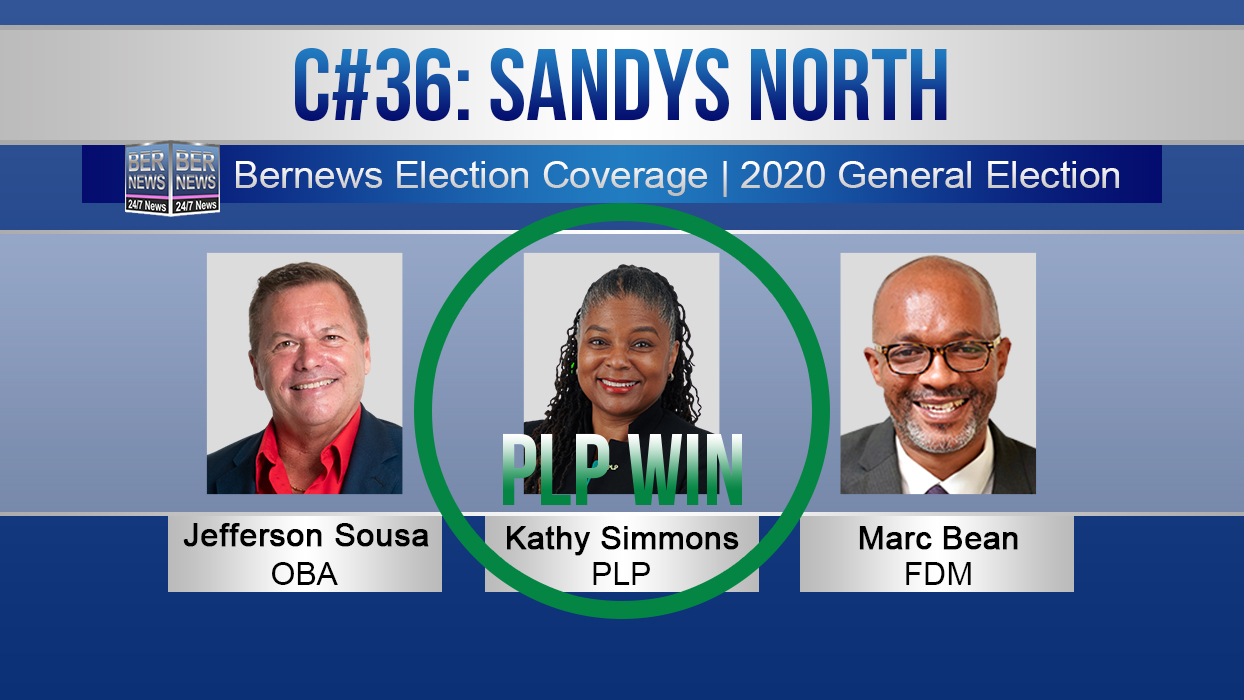 The PLP also picked up C19 [previously held by the OBA's Jeanne Atherden] with Jache Adams claiming the win, Anthony Richardson won C7 [previously held by the OBA's Sylvan Richards] and Vance Campbell won C9 [previously held by the OBA's Trevor Moniz] to bolster the PLP to a super majority in the House of Assembly.
The only remaining OBA MPs left in Parliament after the 2020 Election were Craig Cannonier, Michael Dunkley, Cole Simons, Susan Jackson, Scott Pearman, and Jarion Richardson, with the OBA having lost 5 of the 11 seats they previously held, including in areas that had been viewed as OBA leaning.
In addition to the loss of seats, in most seats the OBA maintained, they won with a lower percentage of the vote as compared to 2017. Susan Jackson's winning percentage increased by around 1%, and the only OBA MP to significantly increase his vote share was Michael Dunkley, whose winning percentage increased by around 8%.
The four other winning OBA candidates all won the seat by a lower percentage than in 2017, with OBA Leader Craig Cannonier – who was in a 4 way race — maintaining his seat, however had the largest decline in winning percentage, having dropped from 83.11% to 65.47%.
The newly formed FDM, which fielded 14 candidates in this election, did not win any seats, however, won 1384 votes [5.37% of the popular vote] and in three areas the FDM earned more than the OBA: Marc Bean [C36] Eugene Dean [C34] & Desmond Crockwell [C5]
The five Independents running won a combined 67 votes [0.26%].
The full General Election Winners follow below [PDF here]:
Const. #1 St. George's North: PLP Win
Renee Anderson Ming PLP 608
James Smokey Perry OBA 195
Const. #2 St. George's West: PLP Win
Thomas Edwin Harvey OBA 177
Dwain A. E. Smith FDM 65
Kim Swan PLP 576
Const. # 3 St. Davids: PLP Win
Edwin Cannonier OBA 125
Lovitta Fiona Foggo PLP 663
Const. # 4 St. George's South: PLP Win
Tinee Sherrice Furbert PLP 655
Kimberlee Ann Maria Pitcher OBA 223
Const. #5 Hamilton East: PLP Win
Derrick Burgess PLP 641
Desmond Crockwell FDM 114
Elizabeth Harvey Deacon OBA 105
Const. #6 Hamilton West: PLP Win
Simone Barton OBA 162
Wayne Furbert PLP 634
Const. #7 Hamilton South: PLP Win
Cheryl Packwood FDM 89
Anthony Richardson PLP 422
Robin S. Tucker OBA 326
Const. #8 Smith's South: OBA Win
Owen K. Darrell PLP 318
N.H. Cole Simons OBA 547
Const. #9 Smith's West: PLP Win
Vic Ball OBA 403
Vance Marvin Eugene Campbell PLP 432
Const. #10 Smith's North: OBA Win
Michael Henry Dunkley OBA 503
Dr. Ernest Gerald Victor Peets Jr. PLP 324
Const. #11 Devonshire East: PLP Win
Thomas Christopher Famous PLP 567
Patricia Gordon-Pamplin OBA 282
Const. #12 Devonshire South Central: OBA Win
Craig Cannonier OBA 531
Patrice Minors FDM 96
Lindsay Kathleen Simmons PLP 172
Marilyn Louise Steede IND 12
Const. #13 Devonshire North Central: PLP Win
Charles Francis Batson Swan OBA 197
Leighsa Darrell-Augustus FDM 63
Diallo Rabain PLP 496
Const. #14 Devonshire North West: PLP Win
Wayne Caines PLP 454
Catherine Kempe OBA 222
Const. #15 Pembroke East: PLP Win
Walter Henri Roban PLP 603
Scott Stewart OBA 44
Const. #16 Pembroke East Central: PLP Win
Michael Weeks PLP
Uncontested – WINNER
Const. #17 Pembroke Central: PLP Win
Jason Hayward PLP
Uncontested- WINNER
Const. #18 Pembroke West Central: PLP Win
David Burt PLP 626
Nick Kempe OBA 124
Enda Matthie FDM 37
Const. #19 Pembroke West: PLP Win
Jache Antoine Keith Adams PLP 368
Marcus James Anthony Jones OBA 307
Leyoni Junos FDM 39
Const. #20 Pembroke South West: OBA Win
Susan Jackson OBA 485
Davida Marie Morris PLP 124
Const. #21 Pembroke South East: PLP Win
Curtis Dickinson PLP 432
Gavin Smith FDM 125
Const. #22 Paget East: OBA Win
Scott Pearman OBA 472
Curtis Peadel Richardson PLP 365
Const. #23 Paget West: OBA Win
Arianna Jasmin Leigha Hodgson PLP 282
Jarion Richardson OBA 447
Const. #24 Warwick South East: PLP Win
David William Burch IND 13
W. Lawrence Scott PLP 564
Tarik Smith OBA 240
Const. #25 Warwick North East: PLP Win
Jon Leslie Brunson OBA 405
Ianthia Grace Simmons-Wade PLP 419
Const. #26 Warwick South Central: PLP Win
Neville Tyrrell PLP
Uncontested- WINNER
Const. #27 Warwick North Central: PLP Win
David Arnold Burch PLP 532
Douglas Seraphim James DeCouto OBA 192
Antoine Raynor IND 11
Collingwood Robinson FDM 48
Maria Antoinette Seaman IND 28
Const. #28 Warwick West: PLP Win
Dennis James Ryan Lister PLP 498
Dwayne Vernell Robinson OBA 329
Const. #29 Southampton East: PLP Win
Zane DeSilva PLP 630
DaQuan Jahki Lamel Scott OBA 78
Const. #30 Southampton East Central : PLP Win
Leah Kimberly Scott OBA 400
Jason Russell Weathered Wade PLP 486
Const. #31 Southampton West Central: PLP Win
Crystal Camille Caesar PLP 441
Benjamin Anthony Smith OBA 388
Const. #32 Southampton West: PLP Win
Christopher Paul Gauntlett FDM 100
Karen Louise Magnum OBA 131
Scott Arthur Simmons PLP 551
Const. #33 Sandys South: PLP Win
Jamahl Snaith Simmons PLP 532
Christina Eliot Storey FDM 202
Const. #34 Sandys South Central: PLP Win
Clarence E. Dean FDM 131
Nicky Gurret OBA 63
Kim N. Wilson PLP 611
Const.#35 Sandys North Central: PLP Win
Norris Eugene Brangman IND 3
Michael Cann OBA 97
Dennis Patrick Lister PLP 538
Tiana Pamela Butterfield Saltus FDM 90
Const.#36 Sandys North: PLP Win
Marc Allan Bean FDM 185
Kathy Lynn Simmons PLP 431
Jefferson Colby Sousa OBA 114